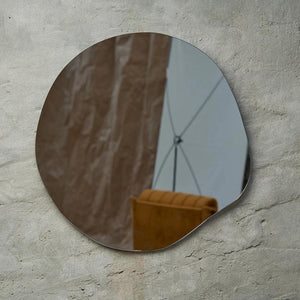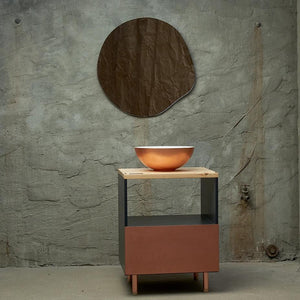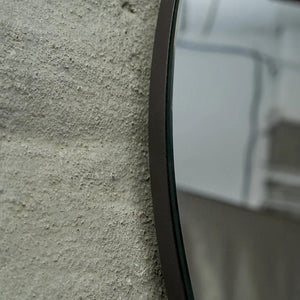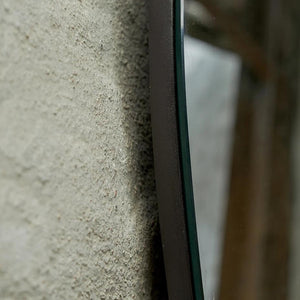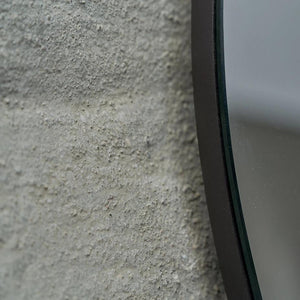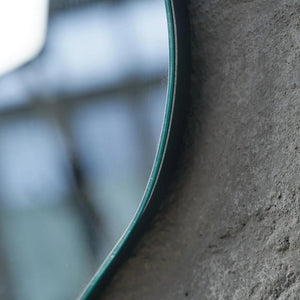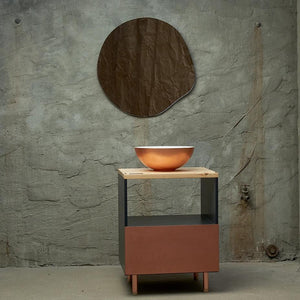 Irregular Mirror Forest Lake
Like a drop in Lake. Clear, beautiful drop in dreamlike Forest Lake where all around birds are singing and Lake is hidden from sight, overgrown with trees ad wild flowers.
Irregular shape Mirror Forest Lake as memorable addition for your bathroom, with touch of wild, fabulous forest! Its size and interesting irregular form, together with our Bathroom vanities, will not only make every bathroom stylish, but even make your small bathroom look bigger. Used together with upcycled, black colored plywood, so having this, just like our other products, you will have the possibility to reduce negative impacts on the environment as well!

OPTIONS
The featured model has a total diameter 75 cm, with 2 cm thickness. This piece of furniture can be customized by the size & color. 
Made to order. It may take up to 1-2 weeks to prepare also custom sizes you need. Please don't hesitate to write us!
MATERIALS
Upcycling plywood, colored with water based, ecco friendly color
Mirror