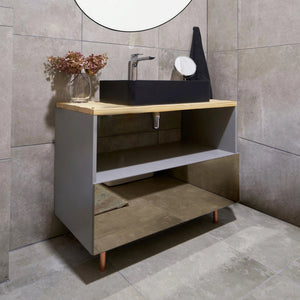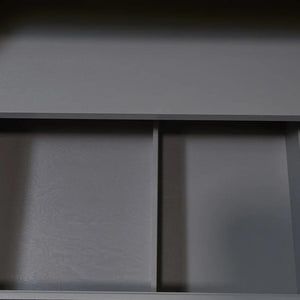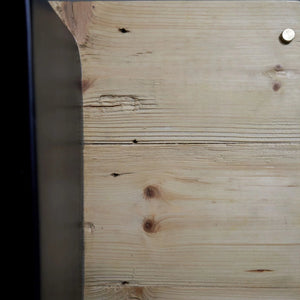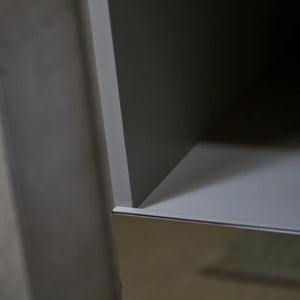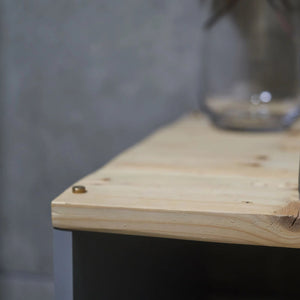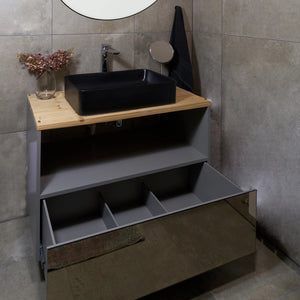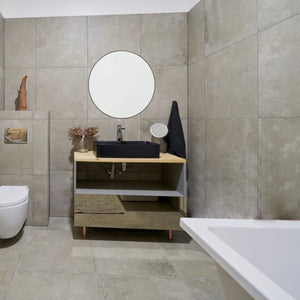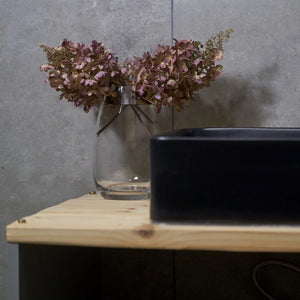 Bathroom vanity The Copper Fog
This is something mystical when Gray Fog comes out of Copper shadow. Then light gray meets unrepeatable color of old, reclaimed wood and copper - polished & reflecting.
The Copper Fog, bathroom vanity, with 2.5 cm thick reclaimed timber top on the stage play's together with upcycled light gray, super soft to touch (atypical to rock'n'roll), plywood vanity. Huge, 3 parts drawer with soft closing system for him, her and her, again, hides behind extraordinary copper mirror drawer cover. And all this on elegant 4(!) copper legs!
STORY BEHIND
Every lighting & furniture product that we make tells its own story. We create them using wood that is more than 200 years old, which is laced with its own personality and breathes, telling you a warm, carefree and gentle story.
During the years, wood becomes stronger, meanwhile wood lifelines – more expressive. As years go by, as more valuable it becomes – as good wine.
We believe that reclaiming old wood, we give them "third life". For every piece of furniture we add stainless steel sign with wood birth of year and place. So this value would be added not only in stories. How do we now that date? Knowing the age of tree felling, the year the house was built, we know its date of birth.
OPTIONS
The product is individually customizable, as special requests can be made regarding dimensions and details, such as color, total height or width.The featured model has a total width 100cm, depth 50cm and is 80cm high.
MATERIALS
Reclaimed pinewood
Upcycled Plywood
Copper
Mirror
(Sink & faucet is not included)
DELIVERY
Made to order. It may take up to 2-3 weeks to prepare also custom sizes you need. The duration may vary for deliveries to other countries. Please don't hesitate to write us!