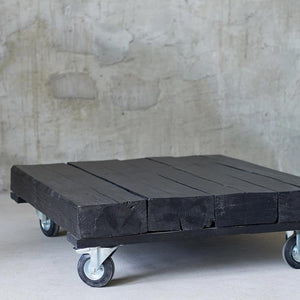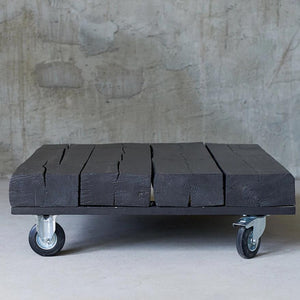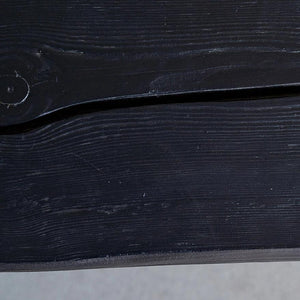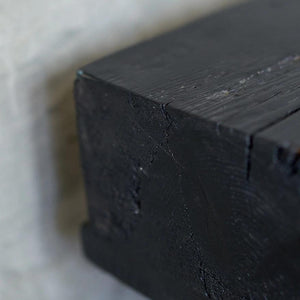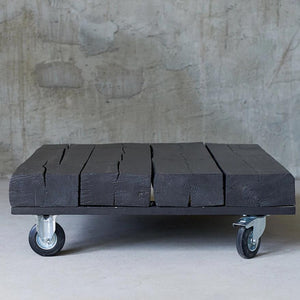 Coffee table "Black coffee"
Coffee table "Black coffee" with its simple and modern design ensures a clean and outstanding look, perfectly fitting in a wide variety of styles of rooms.
A table consists of old, solid & big beams, treated with water bases varnish to express wood unrepeatable texture. It's all on 4 industrial wheels to move it where you need easily.
STORY BEHIND
Every lighting & furniture product that we make tells its own story. We create them using wood that is more than 200 years old, which is laced with its own personality and breathes, telling you a warm, carefree and gentle story.
During the years, wood becomes stronger, meanwhile wood lifelines – more expressive. As years go by, as more valuable it becomes – as good wine.
We believe that reclaiming old wood, we give them third life. For every piece of furniture we add stainless steel sign with wood birth of year and place. So this value would be added not only in stories. How do we now that date? Knowing the age of tree felling, the year the house was built, we know its date of birth.
OPTIONS
The featured model has a total height 30 cm and is 95x105 cm wide.
MATERIALS
Reclaimed old wood
industrial wheels