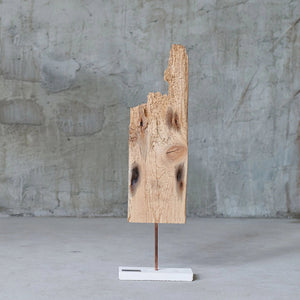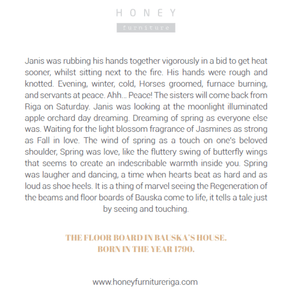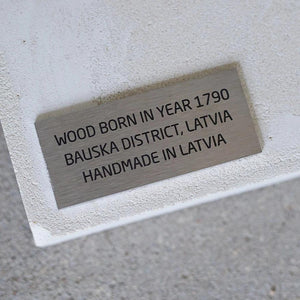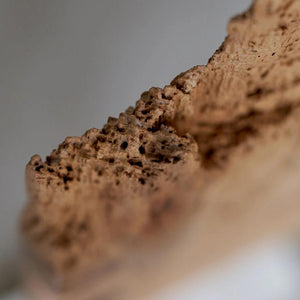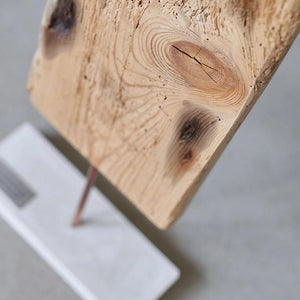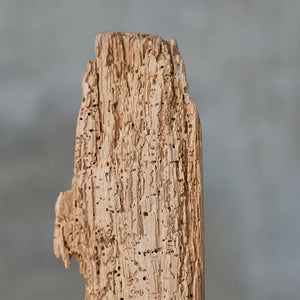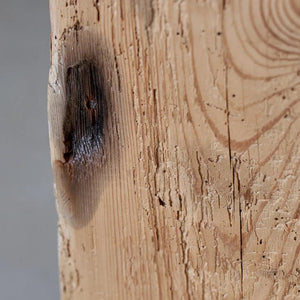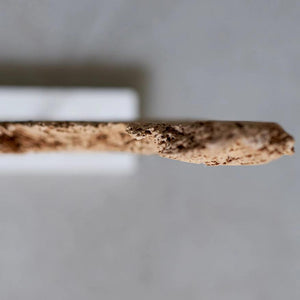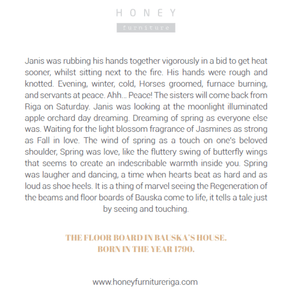 Home decor "Storm"
Graceful & stately – home decor "Storm", expressive as storm in times of peace.
It's made from unique, reclaimed Limited Edition wood with marvelous patina. Almost 50 cm long and 2 cm thick wood treated with organic wax to express it unrepeatable texture. Placed on white concrete pedestal, to express its beauty. As a small accent added copper "leg".
STORY BEHIND
Every lighting & furniture product that we make tells its own story. We create them using wood that is more than 200 years old, which is laced with its own personality and breathes, telling you a warm, carefree and gentle story.
During the years, wood becomes stronger, meanwhile wood lifelines – more expressive. As years go by, as more valuable it becomes – as good wine.
We believe that reclaiming old wood, we give them third life. For every piece of furniture we add stainless steel sign with wood birth of year and place. So this value would be added not only in stories. How do we now that date? Knowing the age of tree felling, the year the house was built, we know its date of birth.
OPTIONS
The featured model has a total height 80 cm and is 27 cm wide.
MATERIALS
Reclaimed old wood
concrete
copper
Made to order. It may take up to 2-3 weeks to prepare also custom sizes you need. Please don't hesitate to write us!